Hi all,
I've been using Bootstrap Studio for a short time and I'm getting along quite well. What I haven't figured out though: How can I quickly and easily insert a span element into an existing text?
Currently I don't know any other way than this very awkward one you see in the screenshot: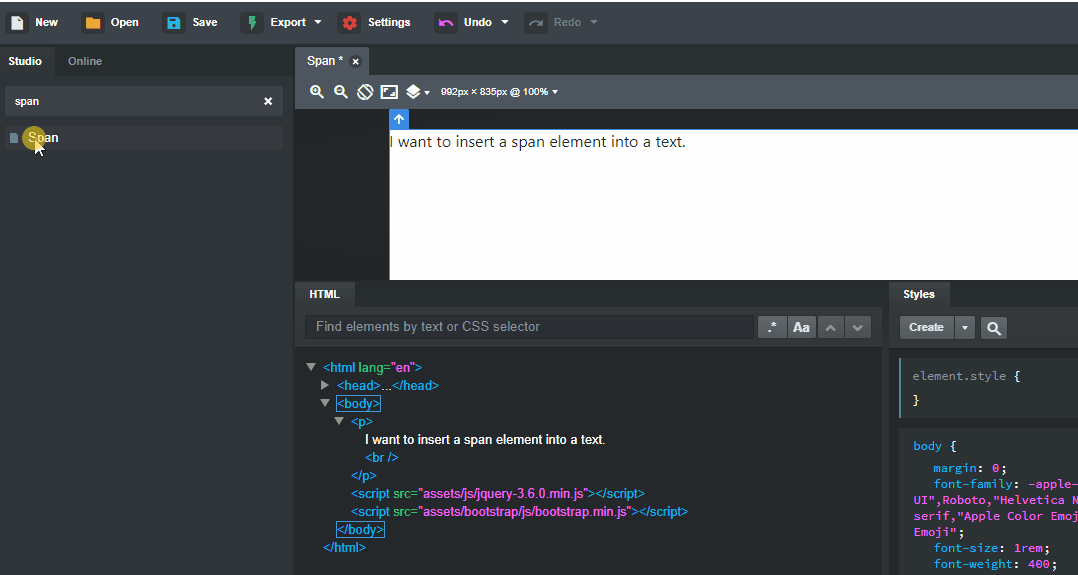 Can't it be simpler?
Thanks a lot and regards,
Felix