Hi folks,
I've been using the parallax component and can see how it's set up in the UI, including specificying the image…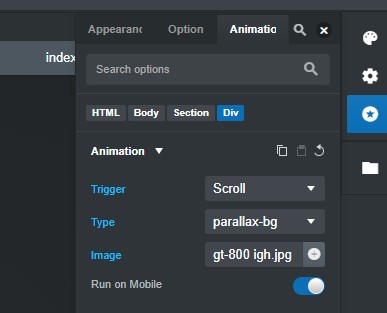 …but I haven't found the actual CSS. Or is it done via JS?
I was hoping to change the image based on screen size. Is this possible, presumably within a media query?
Thanks for any help.