I have finally had a chance to take a look at reflow from a production point of view rather than just randomly experimenting
A few observations, in no particular order:
1. Registered user account
Somthing like below. This would be very handy for keeping returning customers.

2. Minimum Quantity of certain products.
It would be good if certain products could have a minimum quantity. This is probably only applicable to certain sites, I have a potential customer that does their own deliveries, on some of the products, it would not be worth delivering for free, so they require that a minimum quantity of the product.
Edit: It could also be worth having a maximum quantity per order.
3. Minimum spend on checkout.
Somebody posted the other day that they wanted to sell a product for less that £1.00 (50p if I remember correctly). If that was the only order they would end up losing money after stripe/paypal payments/postage etc.
4. CSS - Local Version
It would be good if there was an option to not include the default css, but to load our own.
5. Email customisation
It would be nice if the confirmation email could come from the site rather than reflow. Also customising the wording/logos etc.
6. Product personalisation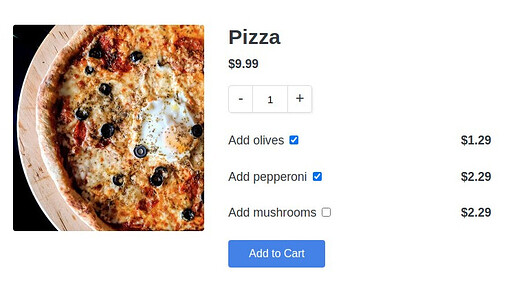 Okay for one pizza, but what if I want two, olives on one, pepperoni on another.
Edit: Now I want a pizza