Since the last updates, the bar to edit the text, the text highlight, and the caret, keeps disappearing on a particular page.
I am using a MacBoor Air M1 with Monterey OS with Bootstrap Studio 6.4.3
Here you can see it working (both the edit bar which holds buttons such as Bold, Italics, Underline, etc) and the highlighting of the selected text: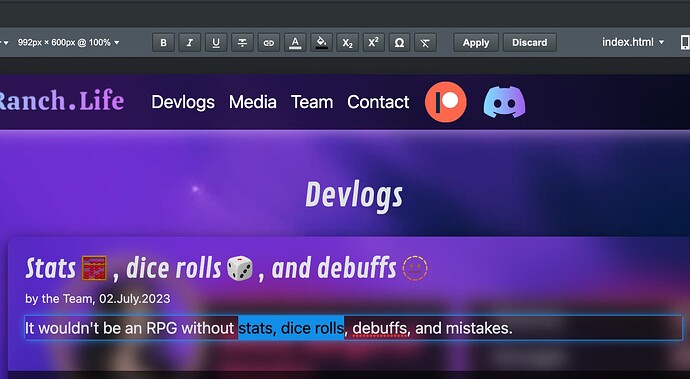 Here you can see it bugged (no bar with Bold, Italics, Underline, etc, no highlighted text, no caret): Screen Recording 2023-07-02 at 12.27.40
I selected the text, no highlight, no caret, no bar. Extremely HARD to work under these conditions where I can't see what I'm doing.
Unfortunately I discovered the bug too late and I saved my project using the latest version.
I uninstalled this version and I tried to open an older backup with previous versions of bootstrap studio but it shows a generic error, something like "Cannot open file.", no idea why. I'm pretty sure I saved them with that version I tried to open it with.
I can't open the dev tools in bootstrapstudio to check the error (if any logged).
Any ideas? Thank you.