I am always grateful for your help. It's been a month since I started Bootstrap.
I have some questions about the menu in the Grayscale template. I'm studying, but I didn't understand.
When the number of menu items is few, the logo and menu will spread horizontally. Do I just adjust only the margins of each part to solve it? But I need to adjust all the responsive. Is there any other method?
Grayscale templates shrink when scrolling by JS. After navbar-shrink works, I don't know where to adjust the mainNav height, logo size, etc.
Logo resize e.g. : https://tan-taka.com/diver/

When changing to a toggle menu, the menu will appear with the width and color of mainNav. Is it possible to expand only Navbar Collapse while keeping the color of mainNav as it is? Is it impossible without making all the toggle menus in JS?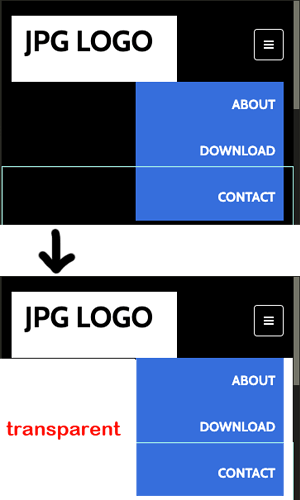 .
My head explodes because I have to study a lot.

I beg your kindness. YOROSHIKU ONEGAISHIMASU.