I spent hours trying to publish my site files to a Github repository via SFTP, as per the documentation instructions, and with no success, it always generates the error below.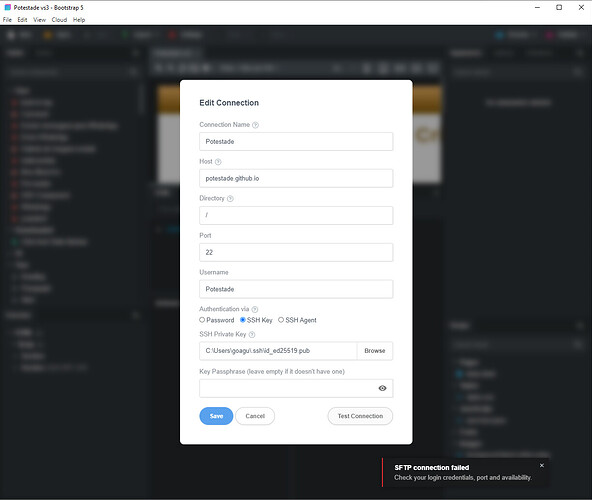 If anyone here has done, or still publishes the site in the Github repository with the SSH key and can give me a tutorial on how to do it as well as screenshots to better understand it, I'd appreciate it.
If this no longer works, it would be recommended to pull this information out of the program's tutorial documents.