Hey everyone! I have created a Webdesign with BSS v4.6.0 that is currently running on a Flask server and the templating is being done through Jinja2. Everything is fine besides the dropdown menu. When I preview the HTML in BSS or even open the HTML itself, everything works great and I'm able to expand the dropdowns.
However, when I run my Flask server and open the website through the localhost, the dropdown won't expand at all.
I have checked dev tools(f12) for any errors, and nothings shows up.
I'm using Jquery v3.5.1 and BSS v4.6.0.
Here is the HTML code: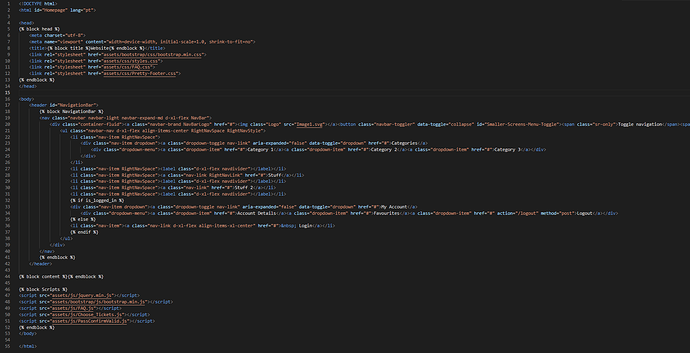 Thank you.