Even being disabled in BSS, when choosing fonts the link to them configures all other font defaults.
I left only Latin, see the images and the source code:
It should just be Latin, but these other two are loading too.
/* devanagari /
/ latin-ext */
This was the selection!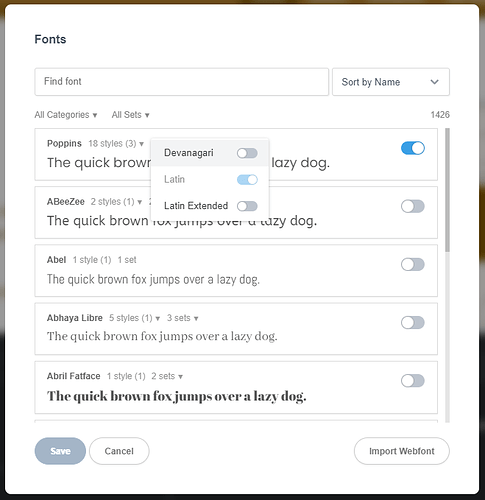 The result loaded was this!