One issue I'm having with my site design is that when using anchor links in the nav/menu bar, I have to tap the link twice to get to the right spot when using Firefox on Android. When I tap it the first time, the page scrolls down a bit, but not all the way. I have to tap it a second time to get to the right spot. Every other browser works fine, and I've tried some other sites across the Internet with Firefox Android and they seem to work fine.
This issue can be reproduced just by spinning up a site with the New Age template and pulling up the preview on Firefox Android. I've attached a GIF that shows what I'm talking about.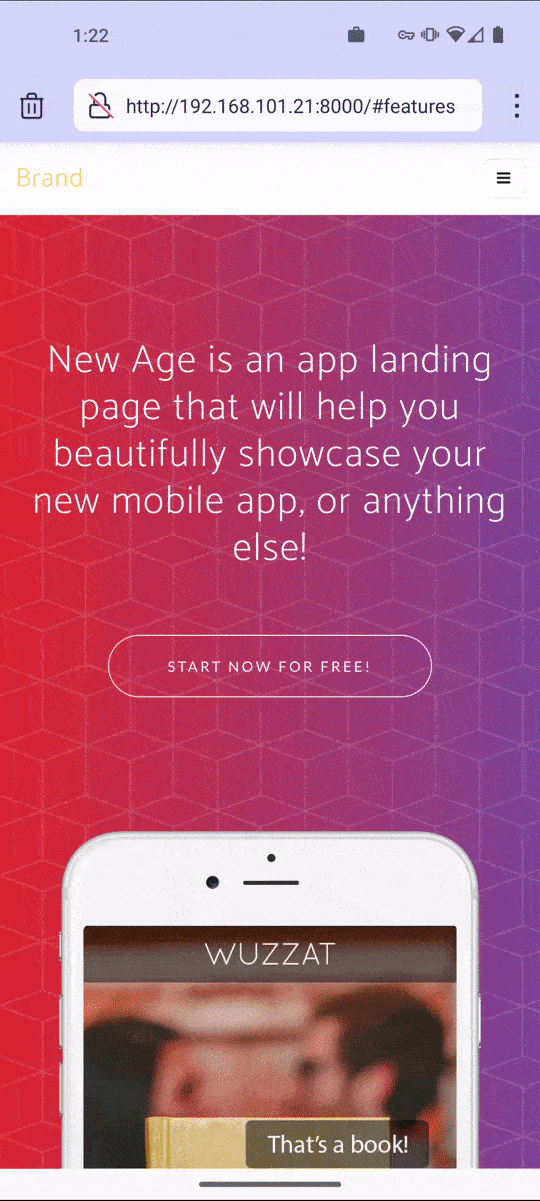 Not sure where this issue is coming from. I'm not too worried about it, but if anyone knows of a fix that would be great. Thanks.
Using the latest BS5.