Hello all,
I have been trying to figure out how to build such a section for my website. I would like to ask for some advice on what is the best way to do this. I have a section where I want fixed height and width. Where it will scale down to all at once.
What I am thinking I will have to do is give each section a fixed height and width but then make sure it scales correctly when changing screen changes sizes.
I cant just make it an image and cut it up for the correct scale because some areas need to be customized for their colors and this will be done with CSS.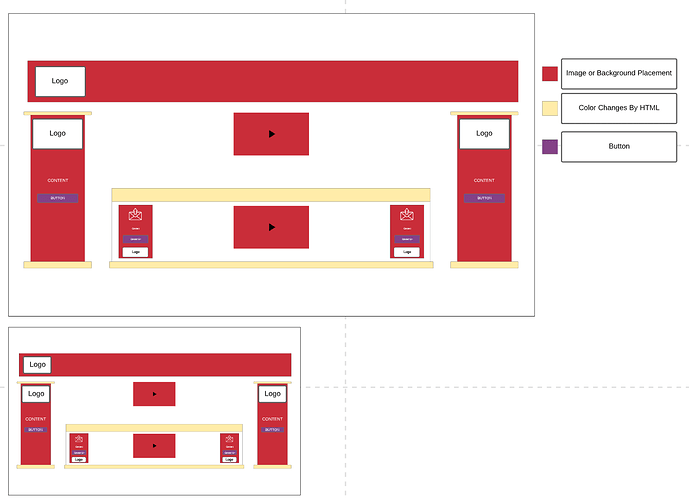 Would love some feedback and suggestions.
Thanks