Hi, I've noticed a problem with Bootstrap studio where when importing web fonts, it only imports the top web font in the .css file?
I'm trying to import the font Graphik with multiple different weights.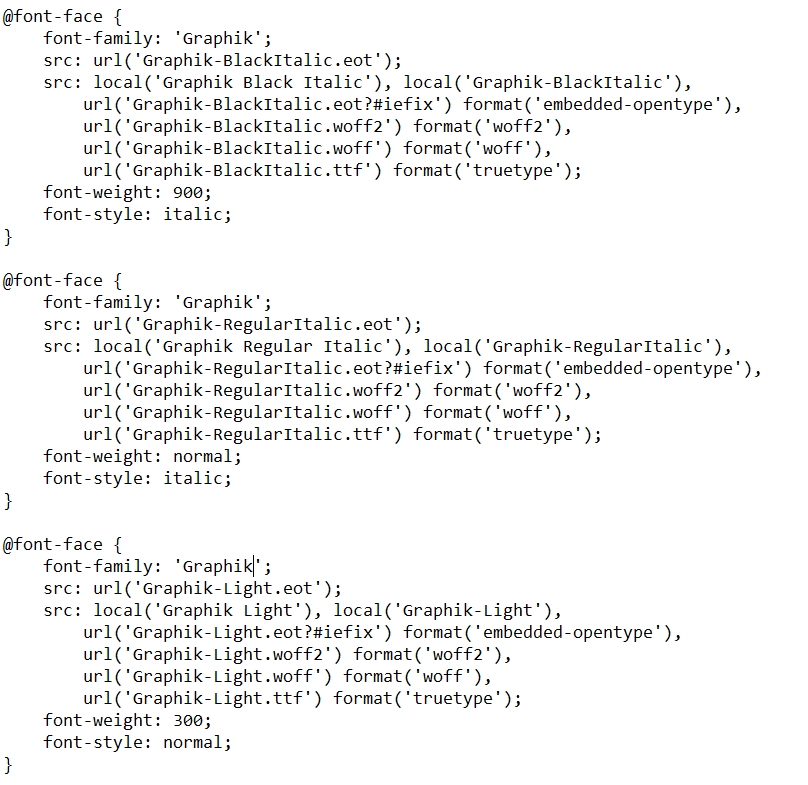 When I import this .css file into Bootstrap studio, only the 900 weight registers. I want to import the font and all its various line-weights. So far, I've gotten around this by changing the name of different line-weights (ie. naming the 700 line weight 'Graphik700'), but I'm pretty sure this is the wrong way to do it.
I'm uploading my fonts by left-clicking on fonts in the design panel and clicking "import Webfont," then selecting my .css Webfont.
Is there something I'm doing wrong? Is this a BootStrap Studio bug? What do you do when trying to import different font weights?
Anything helps! Thanks!