Hi everyone!
I'm a little new to BS so please bear with me-- I seem to have broken the hamburger menu from triggering the menu items on the mobile version of my site.
I've uploaded a screenshot of the html tree.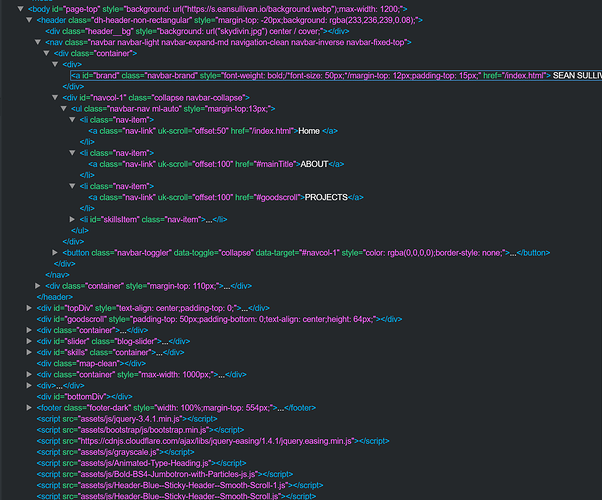 Also, I'll put a link to the temporary published site: see here (https://curly-snowflake-2549.bss.design/)
For reference, using Bootstrap Studio v5.5.4 but my website is using Bootstrap 4.
Any help would be much appreciated