Someone raised this issue back in August. The problem with reflow appearing in the confirmation email as the seller/sender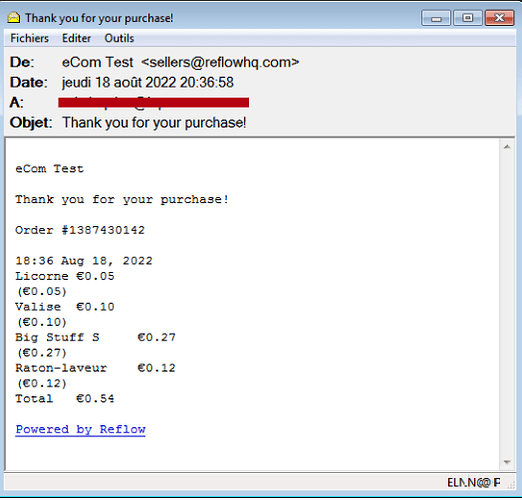 We are working on this. The "Powered by Reflow" link will be removable next week as part of the upcoming Reflow PRO tier. Support for custom From emails will follow a few weeks later.
Is the Reflow Pro tier something new, is it separate from the Lifetime BSS plan?
I'm assuming if you purchase BSS lifetime, you are on the Reflow Pro tier???
Reflow Pro is separate from Bootstrap Studio. Lifetime users don't get access to it automatically. We will share more info soon.