@martin Hi Martin. I was wondering if it would be possible to add an option to the styles panel where you could hide/show the bootstrap classes displayed in the panel? Maybe something like a radio button or checkbox.
It's not the actual elements in the site I want to hide or disable. It's In the styles panel display. If you clicked the radio button the styles panel would only shows the user classes. Click it again and it would show both the user classes and the bootstrap classes.
Radio not active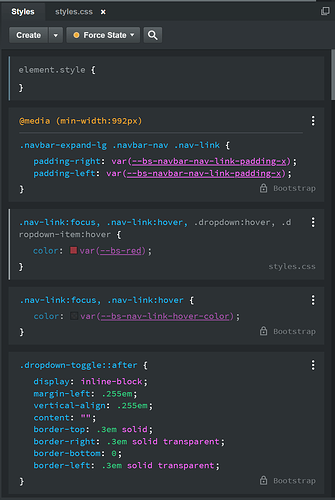 Radio active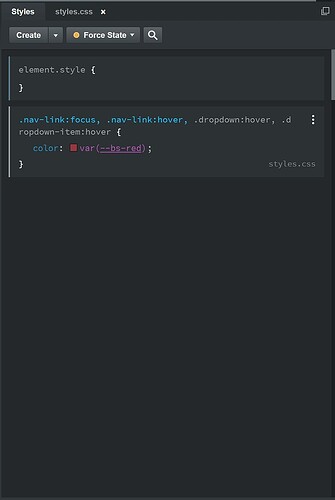 If radio button was activated you wouldn't see the 3 bootstrap locked classes just ones in the styles.css (the bootrap classes would still be enabled in the site). It would really just make it easier to see what user classes have been applied all at the top of the styles panel like in the image above.