In the example below, I'd like the money icon to be animated any time the mouse enters its parent's container area (represented by the pink box). I currently can only get it to animate when the mouse is directly over the money icon itself.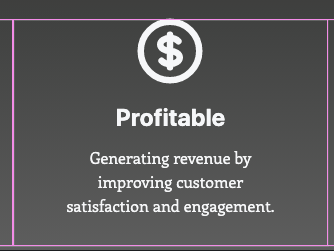 I tried looking for the animation code that BSS is using, in order to set an animation on the group but then manually change the animation target to only the icon. But I couldn't find any such code to tweak.
Theoretically, I'd also like to know how to set up an animation relationship between any two elements on a page, even when they're not within the same group.