Is it possible to import the following so that BBS will show it in the program. Presently, it only works as Custom Code which cannot be shown or edited like other code in BSS.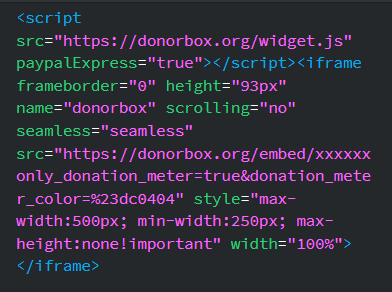 The xxxxxx in the above is not the code from Donorbox. I replaced the actual code with xxxxxx for security reasons.
I hope that there is a solution since it limits what I can do as Custom Code.