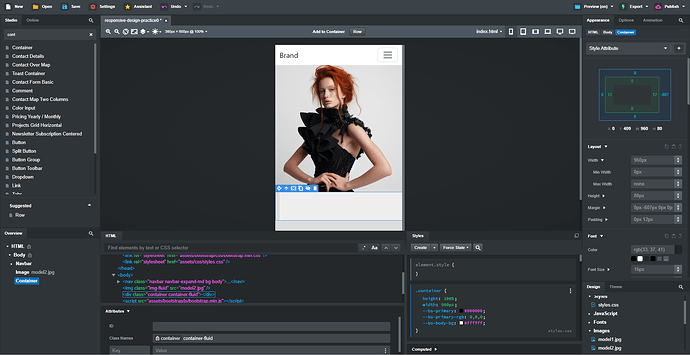 What am I doung wrong?
Why does the class container-fluid on the mobile view not seem to be 'working'
isn't it 100% wax-width by default???
In the layout panel if i set max-width to 100% it response has expected but i thought I could just use container-fluid and it would be max-width 100% by default.
What am I missing ?
Can someone try container-fluid or container-sm and see
This image is pure AI by the way