Hello there!
I'm having rather strange issue here. I have drop-down menu with links that should take you to specific section on other pages.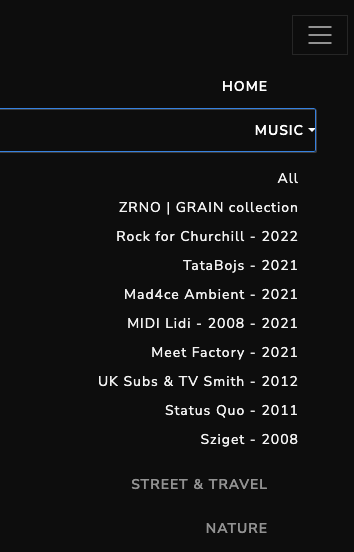 This is how the link is done:
<a class="dropdown-item music-item" href="/music.html#zrno">ZRNO | GRAIN collection</a>

And this is how the section on the page is ID:
<section class="portfolio music tatabojs" style="border-bottom-color: var(--bs-dark);">
    <div id="zrno"></div>
    <div class="container">
        <h1>ZRNO | GRAIN</h1>
    </div>
    ...

When I click the links while being on index.html page it will open the music.hml 99% times on the right spot. Also when right click and choose open in new tab - it opens on the right section.
But when I want to use the link to move on the same page to different section. I need to click 2-3 times to get me where I want to go.
It works even worse on any mobile browser.
website url: https://photo.reissmann.design
Anyone got any ideas? I'm starting to think I'm missing something trivial.
Thanks a lot in advance for your help!
Pavel