Hi everyone
I'd like to move the "Tab Content" window above the "Tab Items" ?
Its locked and I can not figure out how to place it above or how to build my own tabs.
See here:

and I'd like to move it above like done (in another software) here: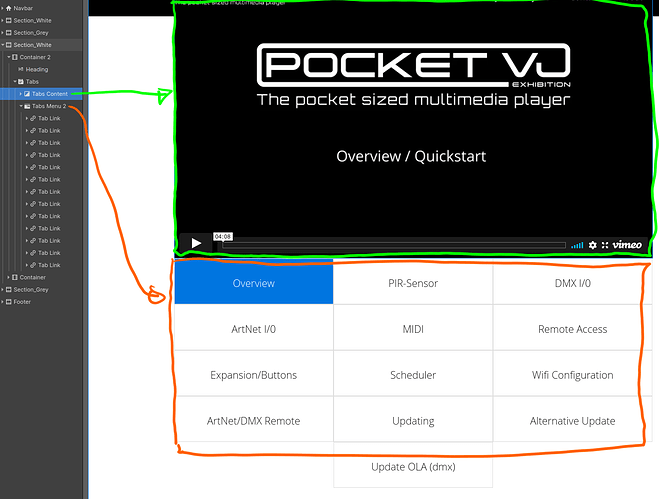 Can someone tell me how to unlock the Tab Item / Tab Content
to move them to where I need em ?