Hey there,
I am currently working on a FAQ section, and I wanted to display multiple columns without adding two accordion elements. I tried flex and grid, but they always matched the opened items height or left gaps.
Then I tried CSS columns, but the padding wraps into the other columns -see screenshot.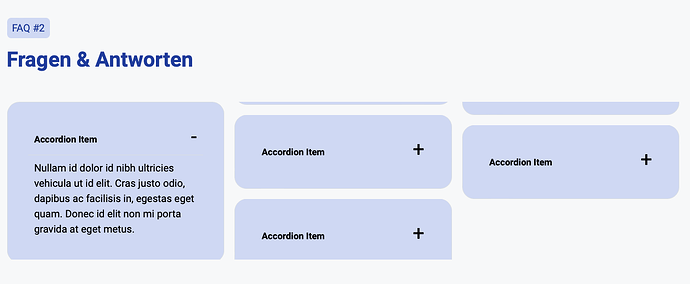 Do you have any ideas how to achieve this?