Not all online components appear in the panel. I only realized it when some of the components I shared didn't appear in the panel either.
As you can see in the screenshot, only a few online components appear on the "All" tab.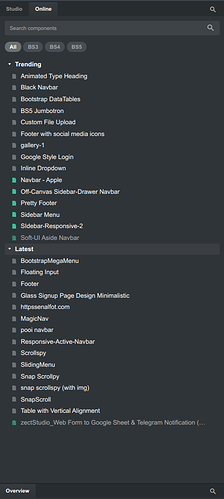 But when I try to find it, the components just appear.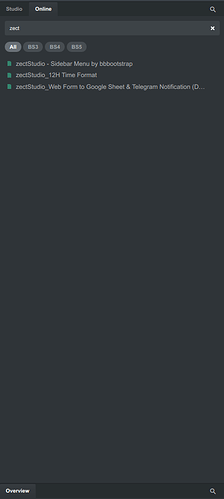 This is strange behavior in my opinion, can this be confirmed as a bug?
Also, how to confirm that our component is work with older boostrap version or not? Since we can't import the marked component, so we can't test it and make it suitable for older version :"