I am trying to override the locked CSS classes on some Bootstrap elements so that I can style elements however I want, but I'm not having much luck.
I have tried in my own stylesheet to use the class names but the changes I've made just don't display.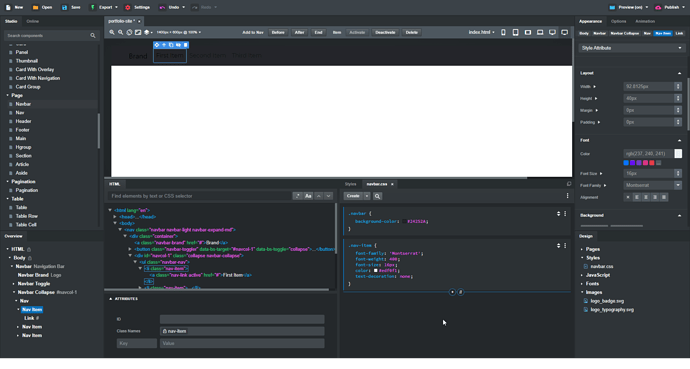 Here I have used the .nav-items class in my own CSS stylesheet to override the default styles but my changes aren't showing up. Am I missing something? You can see this worked with .navbar as I have successfully overridden the background colour.