Greetings everyone!
I know how to do it manually, of course, but my question for which I'm looking for help is:
Would it be possible to eliminate all unused CSS lines from the project, by evaluating Chrome DevTools?
In the image below you can see the lines not used in the project with a red stripe next to them.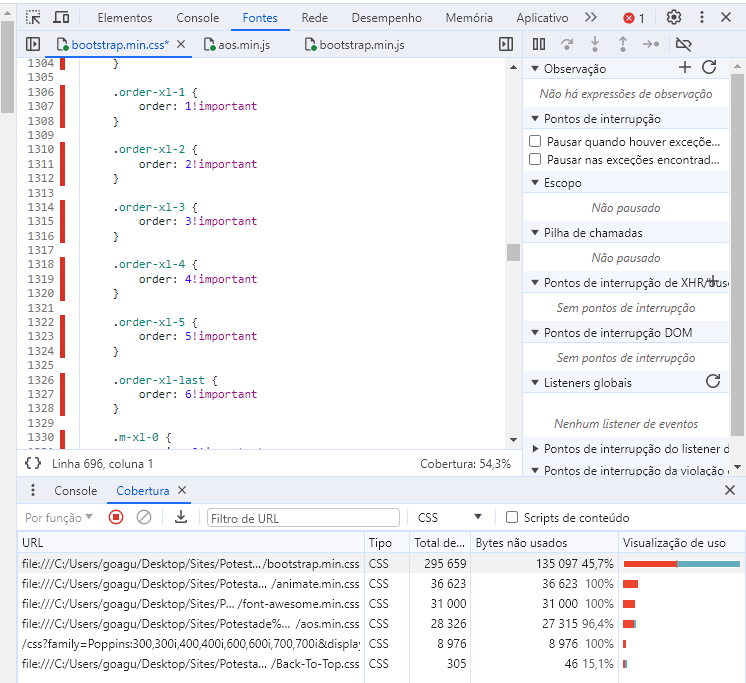 The big advantage of this is to streamline the CSS and make the site load faster, improving the ranking in the pagespeed evaluation.
The website I'm building is already well evaluated, but any improvement and acquisition of knowledge is always welcome.
Thank you in advance to anyone who can help.