Hello everybody,
I'm working on an ecommerce website and wondering how the category list work? I use them in the navigation as dropdown, but when I click it stays in the index page.
These are the settings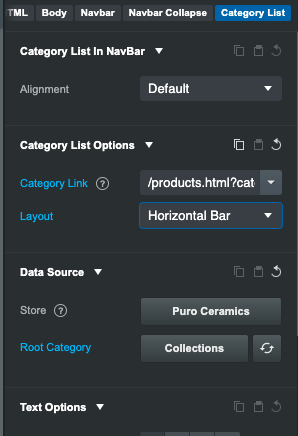 I have also created a page called shop.html where I would like to display all the products but also filter them when a specific category is selected from the dropdown menu.
Does make sense?