Hi all,
When i use Reflow with custom payment, after the client get the payment info the page not go to anywhere. I mean, the user still stay in this page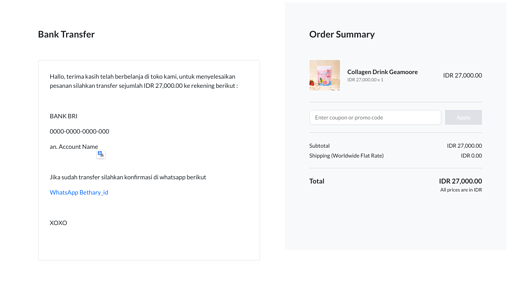 So the redirect page when success/canceled is useless.
The question is, Is it possible to redirect this page into success/cancel?
Or maybe we need some extra button here to redirect them manually?
I hope you get my point :")
Thanks before