Friends, I can't do this without your help.
I enabled Scrollspy, but I can't get it to work properly. I read the Bootstap, but it didn't help.
With the rootMargin option, I was able to make a link in the menu become active at the moment I want to scroll.
I did this with the third percentage parameter: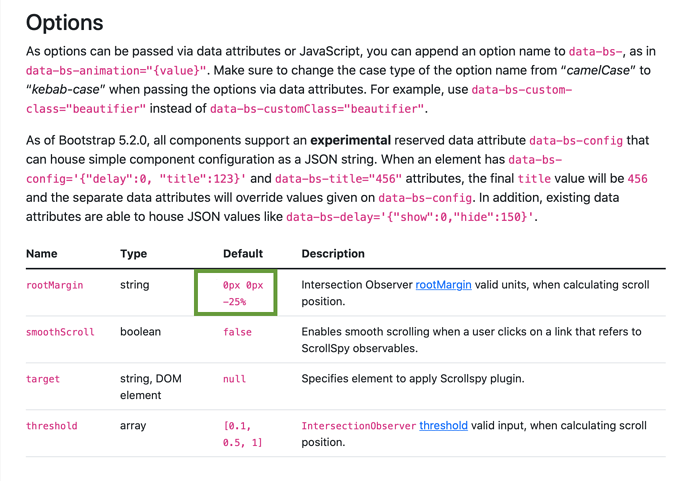 What do the first two pixel parameters affect, I still do not understand. Whatever values I put there—it has no effect on the behavior of Scrollspy.
But the main question is about something else.
After we've scrolled to the beginning of the section–the menu link becomes active, it's OK.
But when we scroll further to the same section, the menu link goes back to inactive state.
Or in other words, the links return to their original state at the same intervals. Regardless of whether a particular section is finished or not.
And I would like to make the link remain active throughout the scroll through the entire section of the page until the next section appears.
How do I do that?