I just bought a course to create a delivery from scratch with a control panel, it works perfectly.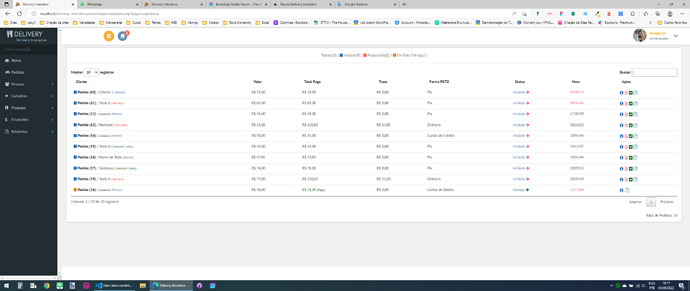 Long time looking and now I'm going to learn.
It is a store, with products, size variations, shopping cart, payment methods, customer registration, orders sent to whatsapp and printing them on the thermal printer.
A very complete project, the course is in Brazilian Portuguese.