Hey guys,
Today I tryed to create my coming soon webpage but I have a little situation here

I would like to have some type of countodown timer to date when I will launch my website, but…
Serching through internet lead me to that timer, and yes It's work like a charm when I import it to BS but there is a little problem.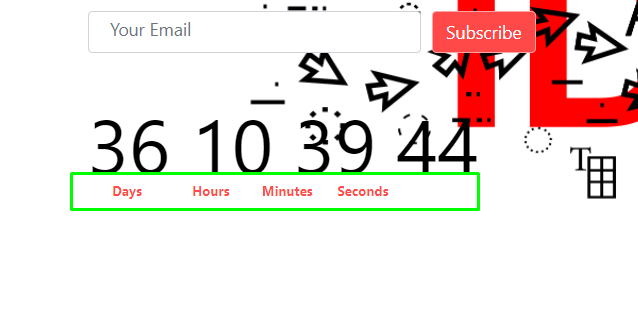 I would like to make text downside from counter, like in picture but… when the minutes gets one more number the mess i starting, numbers goin to one side, text stays to other side…
My question is can I stilize variables which I can finde in .js file in css to make some space between numbers (days / hours / minutes / secounds) ?
If I can not, is there some other way to make a space between them?
p.s sry for my bad English