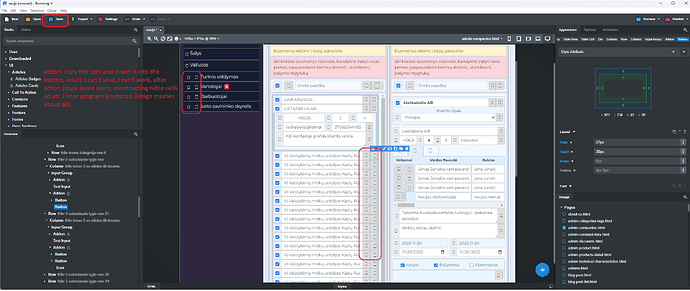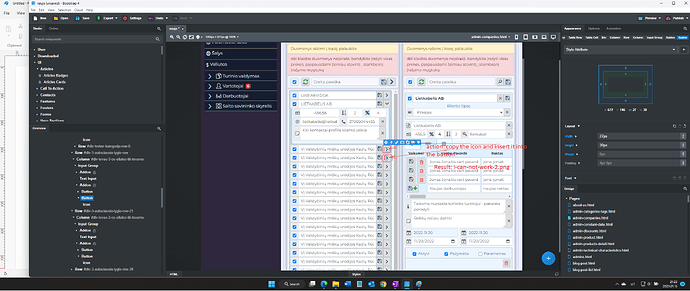 Action: we copy icon an more work, rezult: after action (copy-paste icons, constructing table cells ad etc.)
Your program Bootstrap Design crashes about 60s - i can't save or work. Does not show icons at that time. And so after every more serious action.
Other apps work fine. my device: Dell 7550: Intel(R) Core™ i9-10885H CPU @ 2.40GHz, RAM:32,0 GB (31,7 GB usable), Windows 11 Pro, 22H2.
help please.