Hey guys! I'm happy to say we just released v6.4.2 which brings a lot of exciting features and improvements. Here's what's new:
Dark mode is here!
You can build and preview websites with dark and light color modes. By default websites are in Light mode, but you can switch them to Dark or to Auto from the Settings dialog.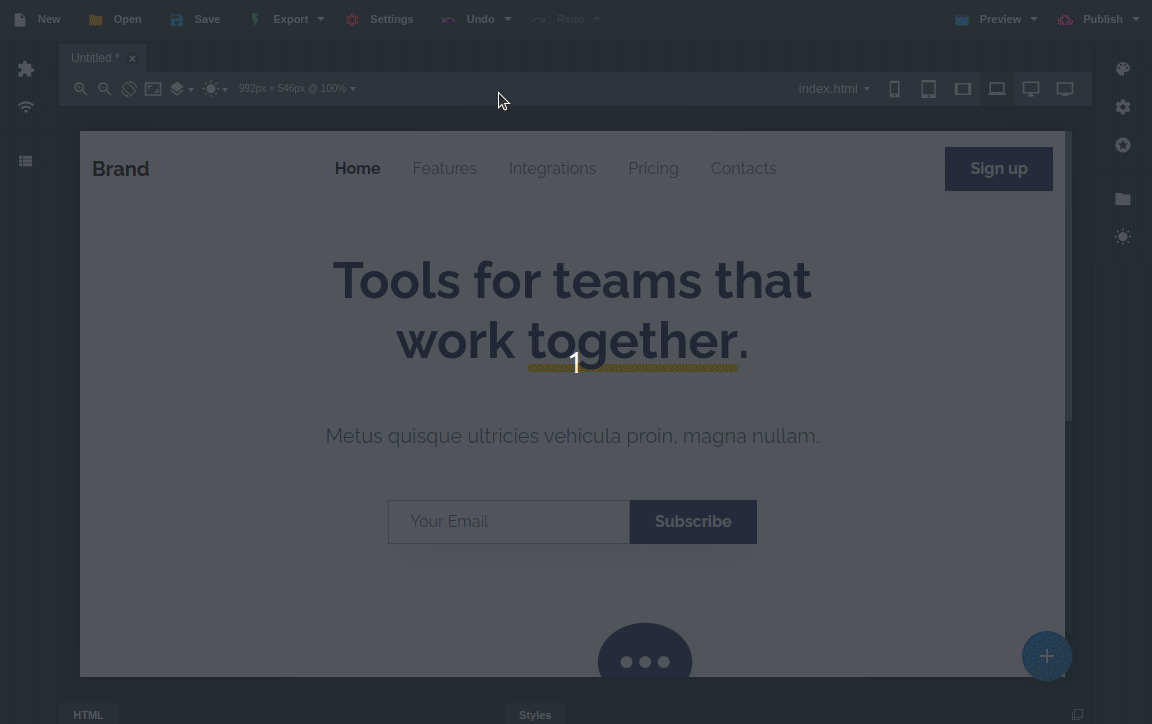 A new "Theme" panel was added to the bottom right, next to the Design panel. You can use it to modify the built-in Bootstrap variables for either Light or Dark mode.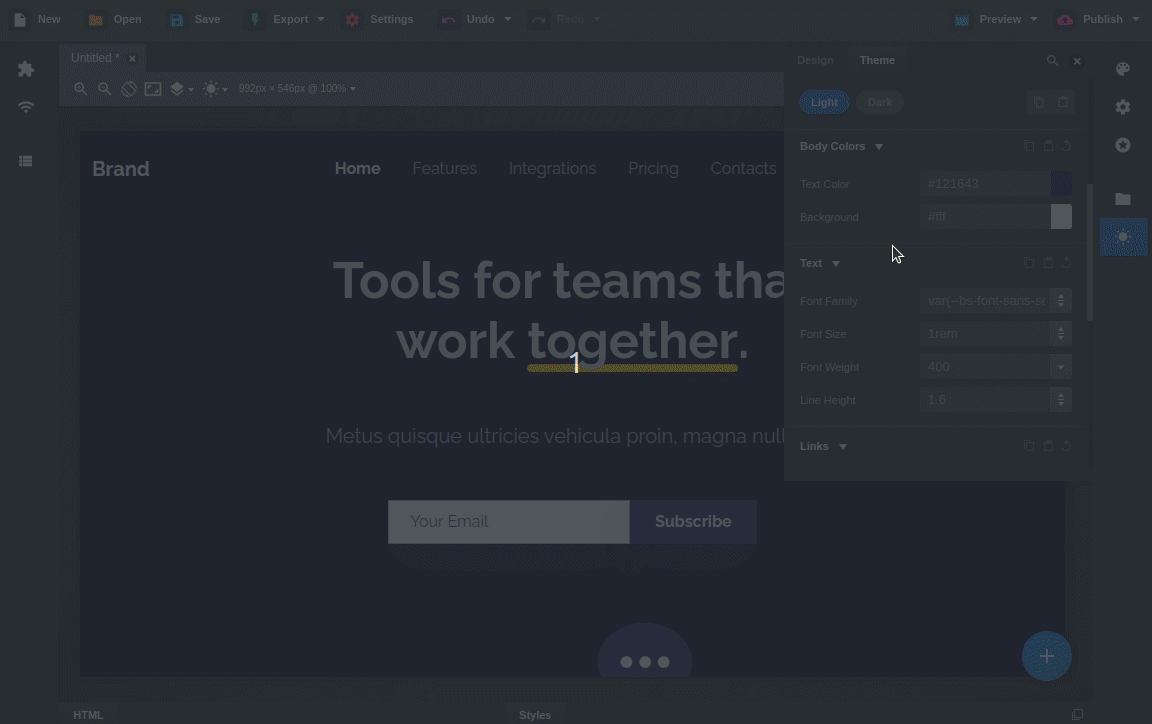 To preview the themes in the app, use the new Color Mode switcher in the toolbar, next to the zoom-in/out and canvas size icons.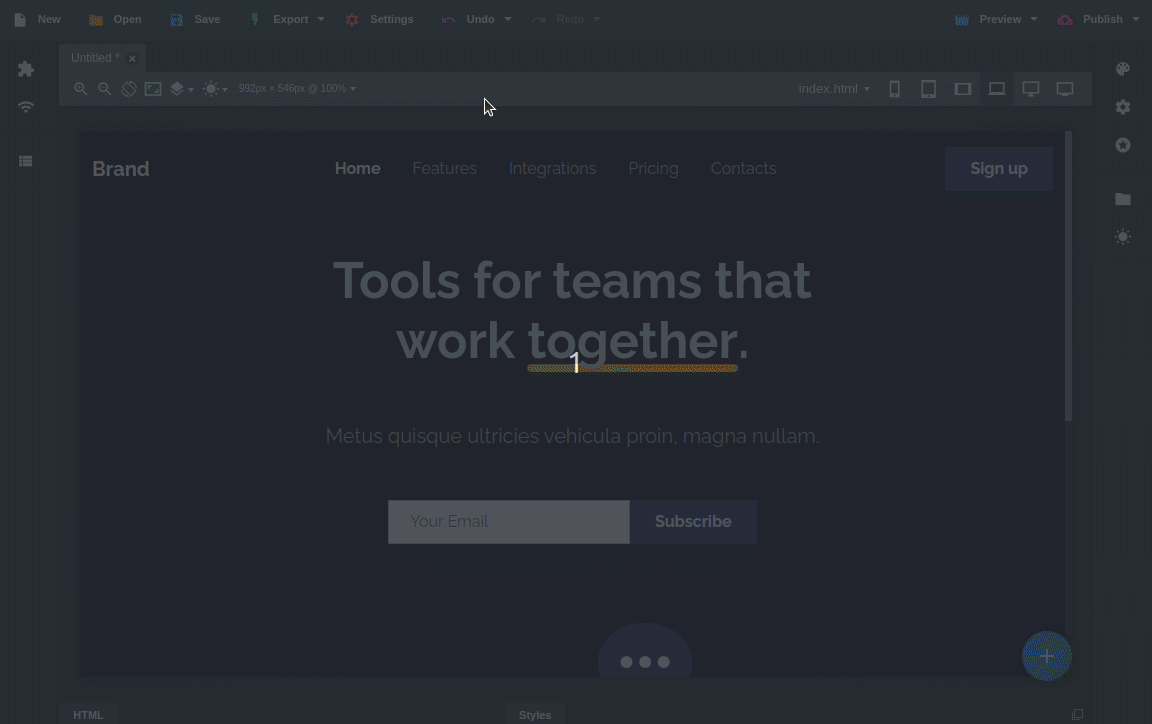 A new Theme Switcher component was added which lets website visitors switch between Dark, Light and Auto modes on the fly. Just drag and drop it to the Navbar or somewhere else on the page and the app will automatically generate the necessary JS.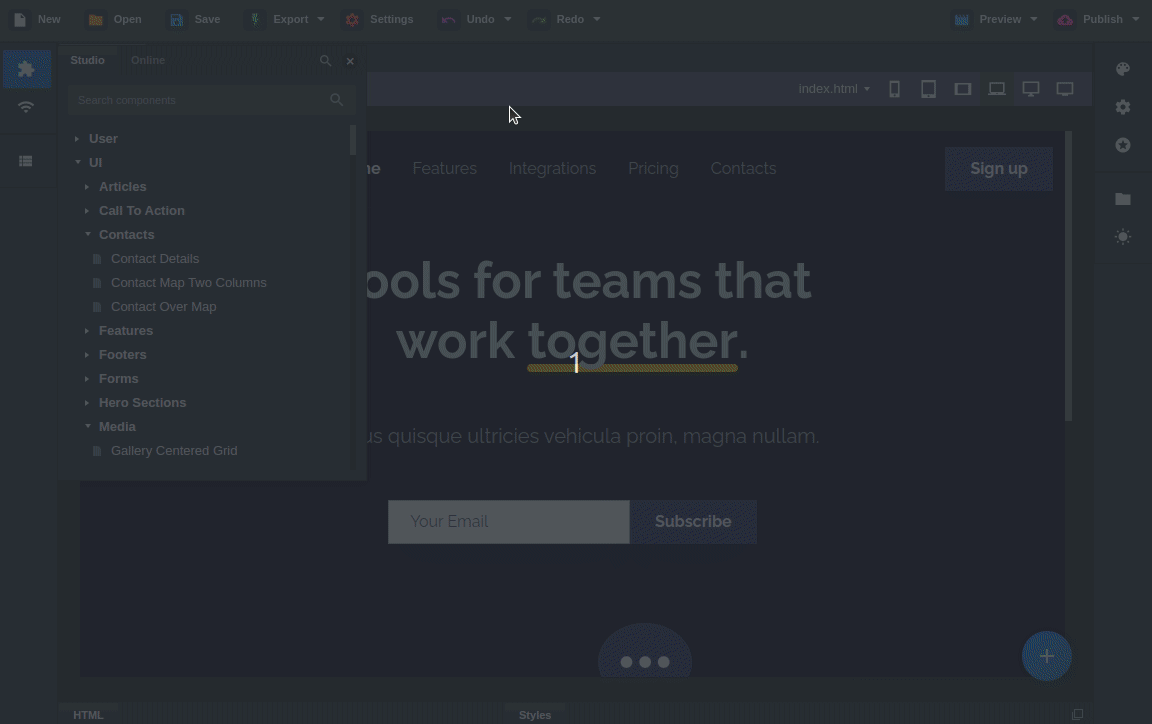 And here's how it works in the browser: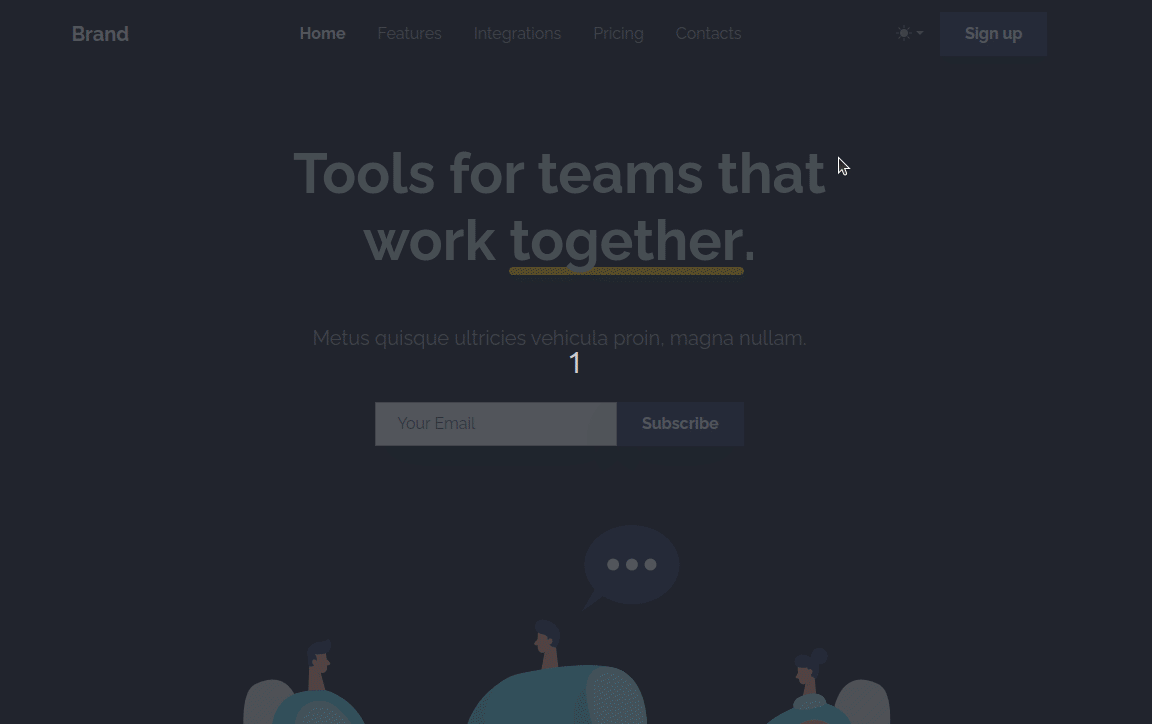 Improvements
The Icon dialog was improved and now showcases different icon styles for Hero Icons and Font Awesome 5 and 6. Material Icons 4 was also added, with several styles.
The SEO section in the Settings dialog was improved. The Google search preview was updated, a new Website Name setting was added and the Webiste URL setting was moved from Export to SEO for consistency. The app will generate JSON structured data in your index.html page to ensure that search engines present your website the way you've configured it.
The Use CDN and Download Google Fonts export settings are now respected when publishing.
The Breakpoint option in Containers was renamed to Full Width to make it clearer. Navbars now also have the same option for their built-in containers.
As always, we hope you enjoy exploring the new features. Be sure to let us know if you find any bugs. Looking forward to your feedback!