In BSS, I get this when I try and replicate some code i created in Codpen
It's just a simple change of background-image on hover.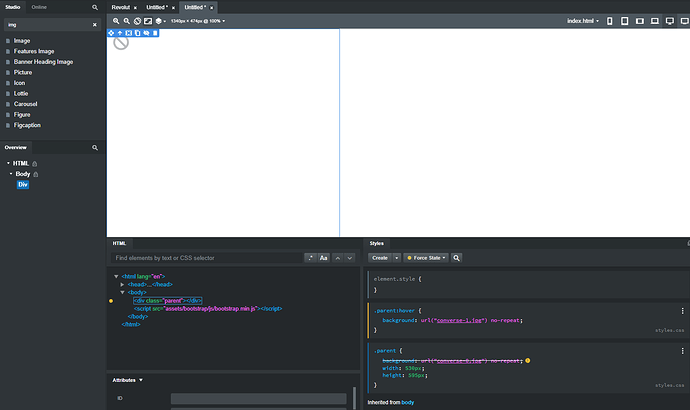 It works in BSS preview and publish, but in the editor, I get this and under the
Force State
tab, I have to toggle off :hover to see the hover effect.
Why?
UPDATE
It probably has something to do with the order of my CSS rules. Will see if I can rearrange the blocks
Nope, makes no difference