Hey folks! I am happy to share that Bootstrap Studio 5.9.0 is here!
What's New
The highlight in this release is SFTP support. You can now configure connections to SFTP servers and publish your site with a single click. From the app menu, click "Cloud > Manage Websites" to configure. You can learn more in our docs.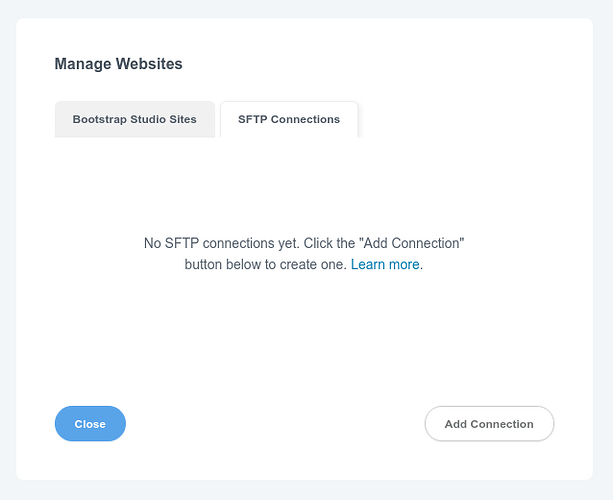 The CSS editor was improved. It now supports simulating :hover, :active, :focus and other states and has better detection for CSS variables and overriden properties.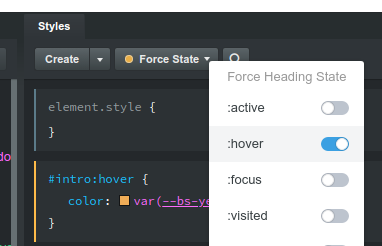 Buttons, Tables, Selects and Inputs now have an "unstyled" option which lets you use the basic tag without any Bootstrap classes.
Other new features and improvements
A "Nav (HTML)" component was added which gives you the standard nav html element.
The Google Fonts integration was updated with the latest families and styles.
Pasting from Word and other rich text editors was improved.
Fixed a bug which caused the Attributes panel to not show in some cases.
The bs-init.js script is now included only when necessary.
We look forward for your feedback!