Hey guys! I'm happy to announce that we've just released v6.3.0! It comes with quite a few exciting additions. You can check out the highlights here: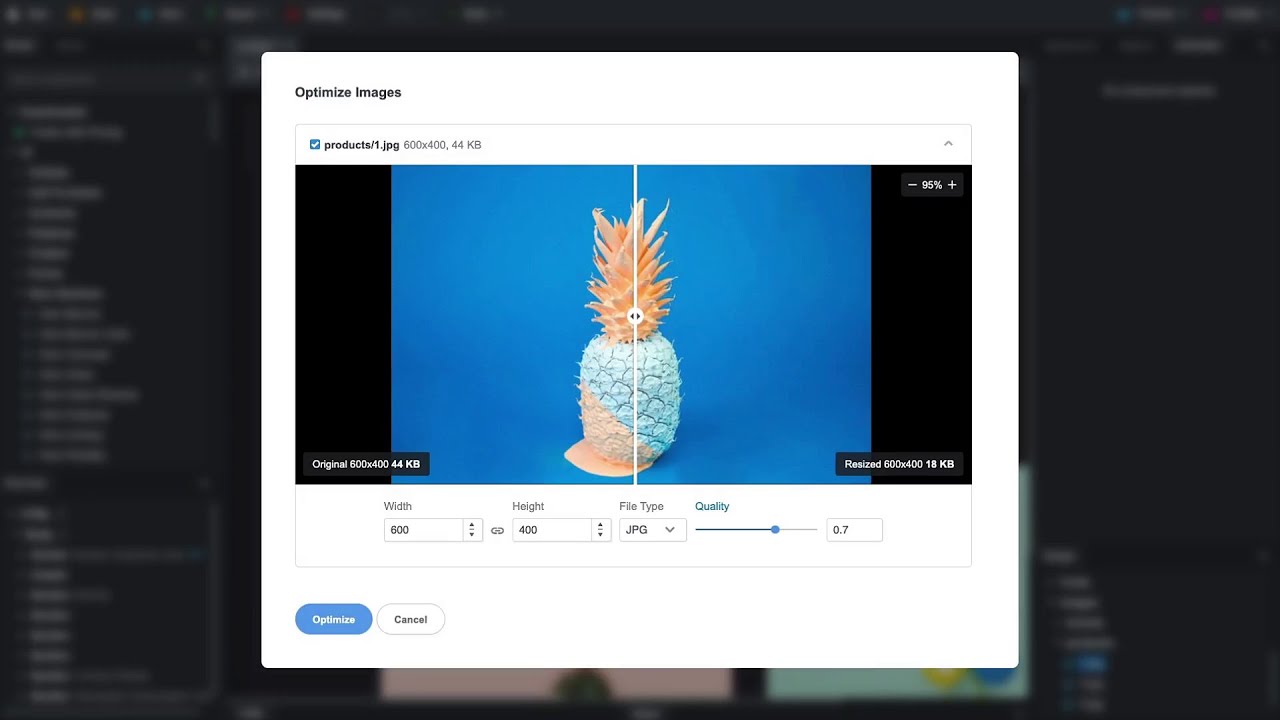 New
You can now import entire websites and templates in the app. Just drag and drop one or more HTML files and choose to scan for assets.
A new image optimization tool is available. Right click an image in the Design panel and choose "Optimize". There you can resize, change the file type and compression with real time preview.
App notifications can now be muted, and their position on screen can be changed.
Improved
New audits related to SEO and performance were added to the Check for Issues tool.
You can now copy/paste entire attributes in the attribute panel, and copy meta tags between pages.
Icons in the Icon Dialog now load much faster.
Pages can now be excluded from the Sitemap in the Page Properties dialog.
Bootstrap was updated to version 5.2.3
An Apple Silicon build is now available. Macs with M series chips will update automatically to it in our next release. If you don't wish to wait, you can get it from our download page straight away.
Fixed
A multitude of bugfixes and minor enhancements.