Hey folks!
We're happy to report that Bootstrap Studio 6.5.0 is now out! Watch an overview of the new features below.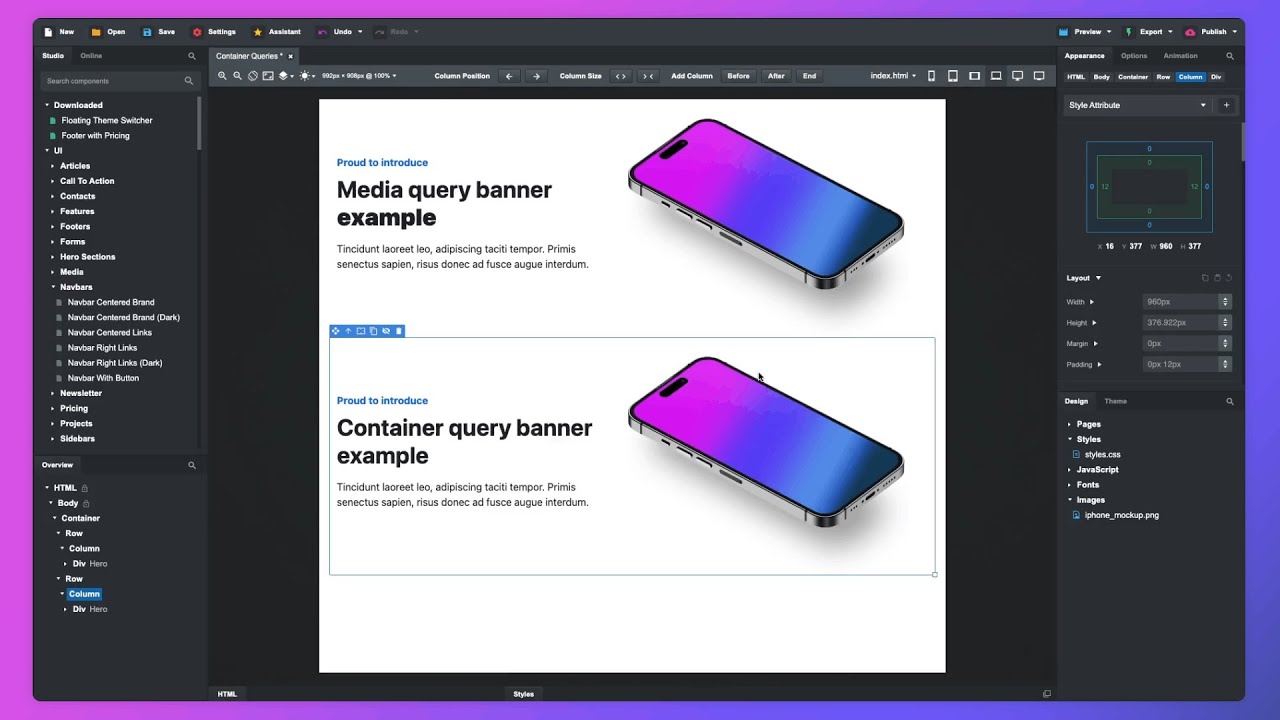 NEW
AI Assistant is here! Edit your design, generate text and build pages with the power of ChatGPT. Click the new Assistant button in the toolbar and enter your OpenAI API key to use it.
A new Computed panel was added to the bottom of the Styles tab. There you can see all rules currently affecting the element and their calculated values.
IMPROVED
Container query support was added to the CSS editor. When editing a CSS block, click the "Add Container Query" option in the three-dot menu.
You can now drag and drop entire folders with mixed file types and they will be imported correctly.
A new Image Properties dialog was added to images in the Design panel. Here you can set a default alt attribute which will be used on all instances of the image which don't have an alt of their own.
We are looking forward to your feedback and suggestions!